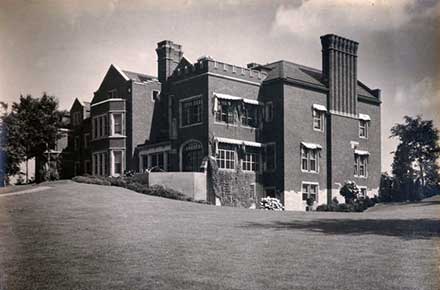 A side view of Glenallen (1915-1945).
View image
.
Glenallen, also known as Glen Allen, was the Cleveland Heights estate of Elisabeth Severance Allen Prentiss built in 1914. Known for its landscaping, which included a Japanese Garden with a goldfish pond and a Korean Pavilion shipped directly from Korea, the interior of the estate featured inlaid oak floors, marble fireplaces, fine art, and a carved mahogany woodwork.
See gracious living at its finest captured by photographer Clifford Norton in this digital representation of this rare twin-volume book of hand-mounted photographs, The Photograph Albums of Glenallen.