NEW For Faculty Intending to Use Videos in Class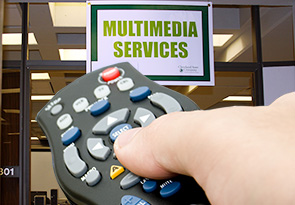 The Michael Schwartz Library invites you to explore its audio and video collections in Multimedia Services. To insure that the materials you need will be available to you when you need them, please reserve videos in the library's collection as soon as possible by calling Multimedia Services at 216-687-9337.
Please contact Edith Creighton at e.creighton@csuohio.edu or 216-687-2142 if you have any questions.
Permanent link to this topic. Posted 2016-08-24 14:18:31. Reply to Lauren_Felder. Categories: Library News.